Skip to Content
Concrete Repair in Rochester, NY
Seabreeze Pavement of NY, LLC has years of experience in masonry and concrete repair throughout Rochester, NY. Our team is dedicated to providing the best possible outcome to our customers. We accomplish our mission by working hard and continuously acquiring new knowledge about our industry. We can offer a wide range of concrete services, ensuring you will find something we can do for you. We serve both residential and commercial properties, and we are versatile and professional. Concrete is a perfect material for building due to its strength, durability, versatility, and affordability. You can trust us to maintain it, so it stays in good shape for years.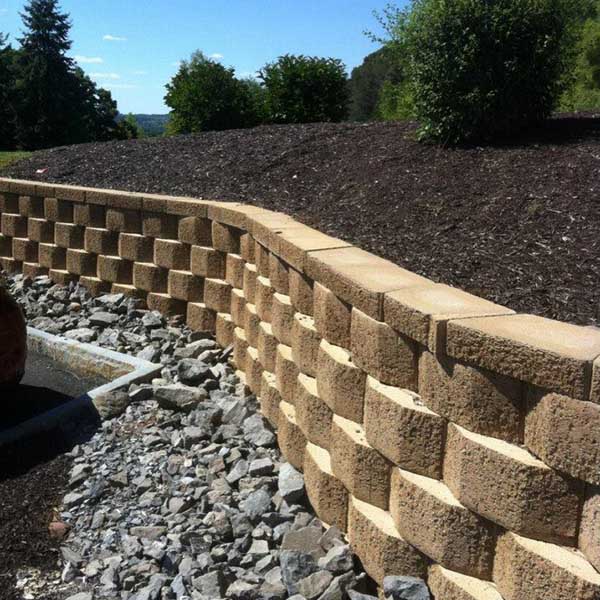 High-Quality Concrete Services
Our goal is to offer high-quality concrete services at prices that fit any budget. It doesn't matter what you need from us. You can trust our team to deliver on our promises. In the past, we have worked on backyard patios, driveways, and even retaining walls. We are skilled at masonry and can undertake any project. Our versatility is our most vital attribute. It allows us to provide excellent customer service no matter how complicated a task might be.
Retaining Walls
Retaining walls serve many practical purposes, such as preventing erosion, flooding, and establishing an identifiable property line. But they are also attractive additions to your property. We are skilled enough with brick masonry to get the job done.
Catch Basin Repairs
Catch basins are important because they catch surface runoff water. Unfortunately, they have a tendency to settle or deteriorate over time – rendering your catch basin ineffective. Whether you need a quick mortar repair or a complete catch basin rebuild, We know how to get the job done quickly and efficiently.
Foundation & Retaining Wall Repair
When a wall no longer retains property damage personal injury or in extreme cases death can occur. Foundation problems can lead to major structural damage within your home as well as allow moisture to penetrate it causing floors to buckle and warp. We specialize in soil stabilization and foundation repair. You can rely on our expertise to spot the early warning signs of foundation distress or retaining wall deterioration and provide expert intervention to prove a timely, affordable repair before the problem becomes a costly issue.
Drainage Systems
Proper drainage from your home to the street is essential. If rainwater and melted snow end up at the foot of your house, chances are you have flooding issues in your basement. One thing we can do is build an underground drainage system to direct water away from your home.
Steps, Stoops & Patios
Apart from their functional and safety aspects, steps, stoops and patios are another way to add considerable beauty, charm, and value to the entranceway of your home. Whether you want to correct, enlarge, or completely change the footprint of your entranceway, we can provide a wide range of solutions for every taste and budget.
Driveways & Concrete Sidewalks
Driveways can make impactful statements about your style as well as dramatically improve the curb appeal of your home. We can repair or replace your old concrete driveways and sidewalks, or design something new to complement your landscaping. You can rely on our quality craftsmanship and expertise to create a practical and stunning solution for your home.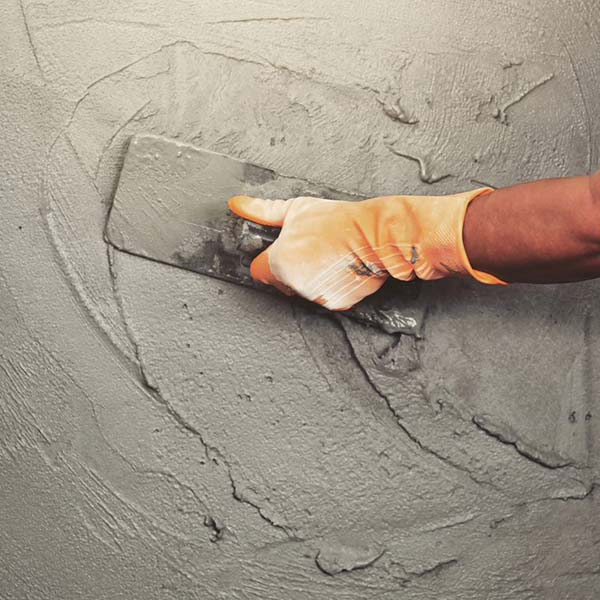 Concrete Repairs and Maintenance Are Our Specialties
Do you require repairs to your existing concrete surfaces? If so, get in touch with our team. We offer a no-obligation free estimate. We will survey your property and provide an honest assessment of the cost of the project. Then, with your permission, we can begin work. We can provide repairs to crumbling, cracked, and stained concrete.
Get In Touch With Us for a Free Estimate
We are endlessly comfortable working with concrete. Our team is also creative, enabling them to see the full possibilities of your property. Whether you are a homeowner or own a business, improving your property is an excellent way to boost curb appeal and property value. Repairing concrete is a perfect way to provide those improvements.
Contact Us Today for an On-Site Estimate